OLD TOWN YOUTH CLUB – CHARLES MAJOR CENTRE
  WE'RE LOOKING FOR
  PEOPLE WHO PLAY
  OR WANT TO PLAY
  TABLE TENNIS
  INTERESTED?
  THEN COME ALONG!!

Duppas Hill Terrace
Croydon
CR0 4BA                                                  Saturdays                                                 9.30am -10:30 under 16's
10:30 -12:00 all ages
COME AND JOIN US!
WALK-INS WELCOME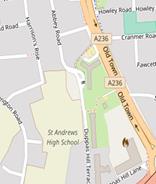 This Session is part of South Croydon Table Tennis Club.

Other sessions available: At Monkshill Sports Centre Farnborough Avenue Selsdon CR2 8HD Mondays: 7:00pm to 10:00pm

Also at the Sir Philip Game Centre 38 Morland Avenue CR0 6EA Tuesdays: 6:00pm to 7:30 pm under 16's coached session 7:30pm to 10:30pm open adult play session.
Coaching available Wednesdays: 5:30pm to 7:00pm under 16's, Advanced coached session 7:00pm to 10:30pm open adult play session.
(Due to league matches these sessions are restricted in the Winter - Contact us for more details)

For more details on all of these sessions: Email: southcroydontabletennisclub@yahoo.co.uk Phone: 07889 648925 Website: http://www.southcroydontabletennisclub.com/